Creating a shipment in Scurri is easy. We have created 5 steps to help you create your manual shipment.
Create
Recipient Info
Order Info
Shipping Info
Mark as shipped (Manifest)
Step 1. log into your account and select create from the drop down menu.

Step 2. Insert the customer information in the fields provided. 
A shipment requires the following (at a minimum) to be entered before it can be saved in the Scurri system:
Last Name or Company Name
Country
Address Line 1
City
If you've imported an address book, by typing into the last name or company name, you should see a list of possible recipients (if they exist, of course).
After a few characters have been entered, a list of recipient destinations should become visible. Only the first 5 matches are returned.
Once the recipient info is populated select Next at the bottom of the page.
Step 3. When you enter the order information manually you will be required to include the item value and the item description. Click Show package items to populate these fields.
The option to automatically generate an order number and consignment identifier is also available. 

Step 4. Shipping Info allows you to choose which Carrier, Service, Package Type and Enhancements can be applied to a shipment.
Enhancements are additional options that the carrier might need completed to fulfil the shipment or are additional services and features that the carrier provides.
Some common enhancements are notification types (SMS and E-Mail), information regarding batteries contained in the shipment, paperless trade options and customs documentation options.
Once you have entered all the relevant details select save. 
If there are no errors on your Shipment, it will allocate the shipment and generate a label for you to download for printing.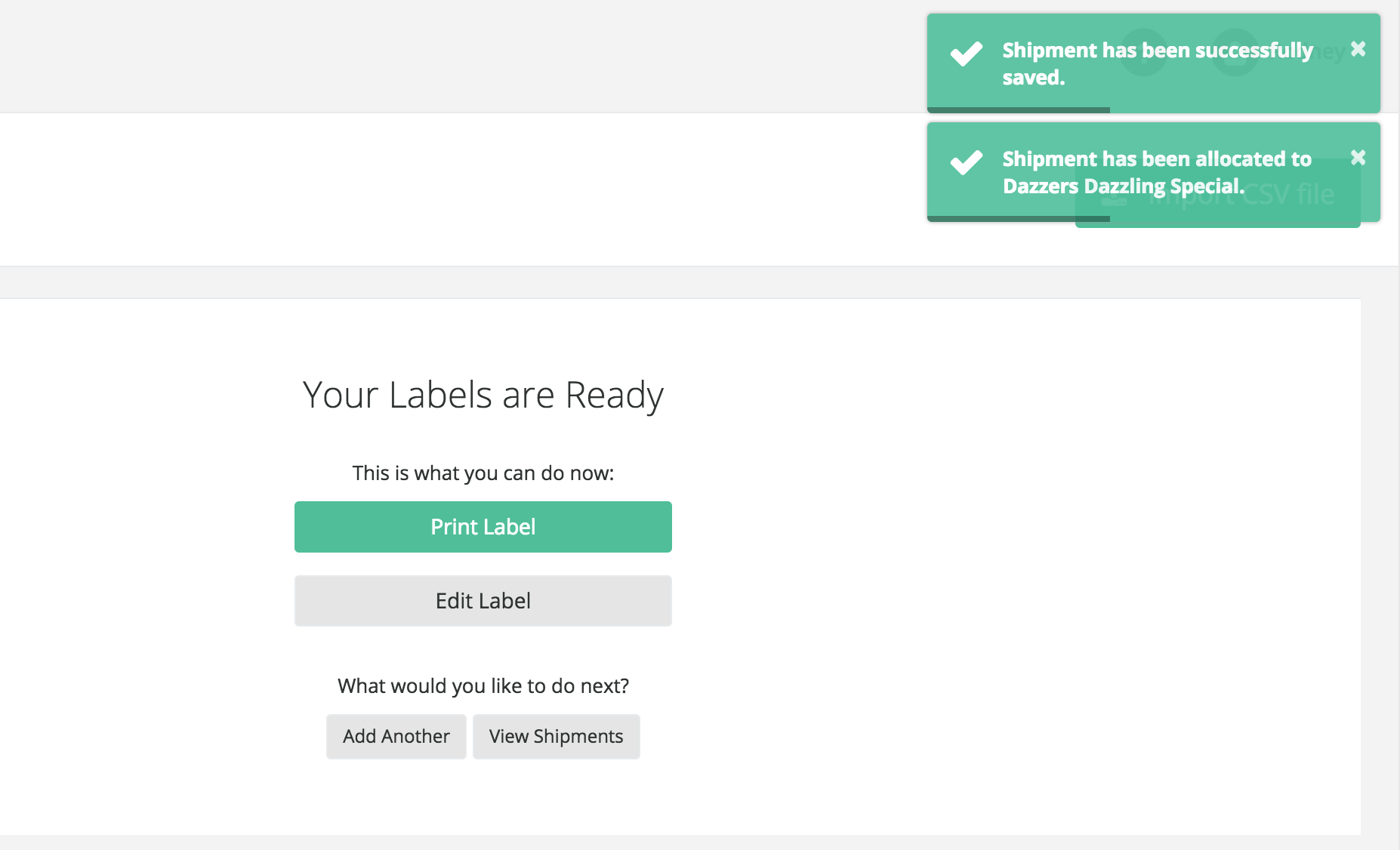 Step 5. When the carrier is collecting parcels they will require a manifest of the orders. All you need to do it go to ship in the drop down menu on the left of the dashboard. On this page you will see orders that are waiting to be shipped. Simply select the Action option and you can choose to mark all orders as shipped or select certain orders as shipped. 
*Once orders are marked as shipped you can no longer edit. This is the final stage.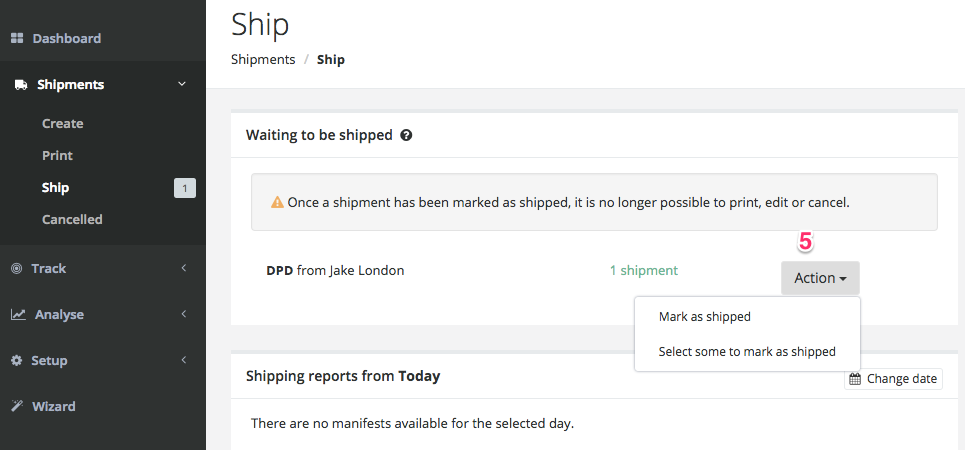 If you would like more information about creating a shipment please contact support@scurri.com