1. First things first, here's the Dashboard
By default, you will see all Allocated and Unallocated orders in Scurri to be processed. To see other statuses you just need to select "Status" and select the check boxes beside the status you want to see.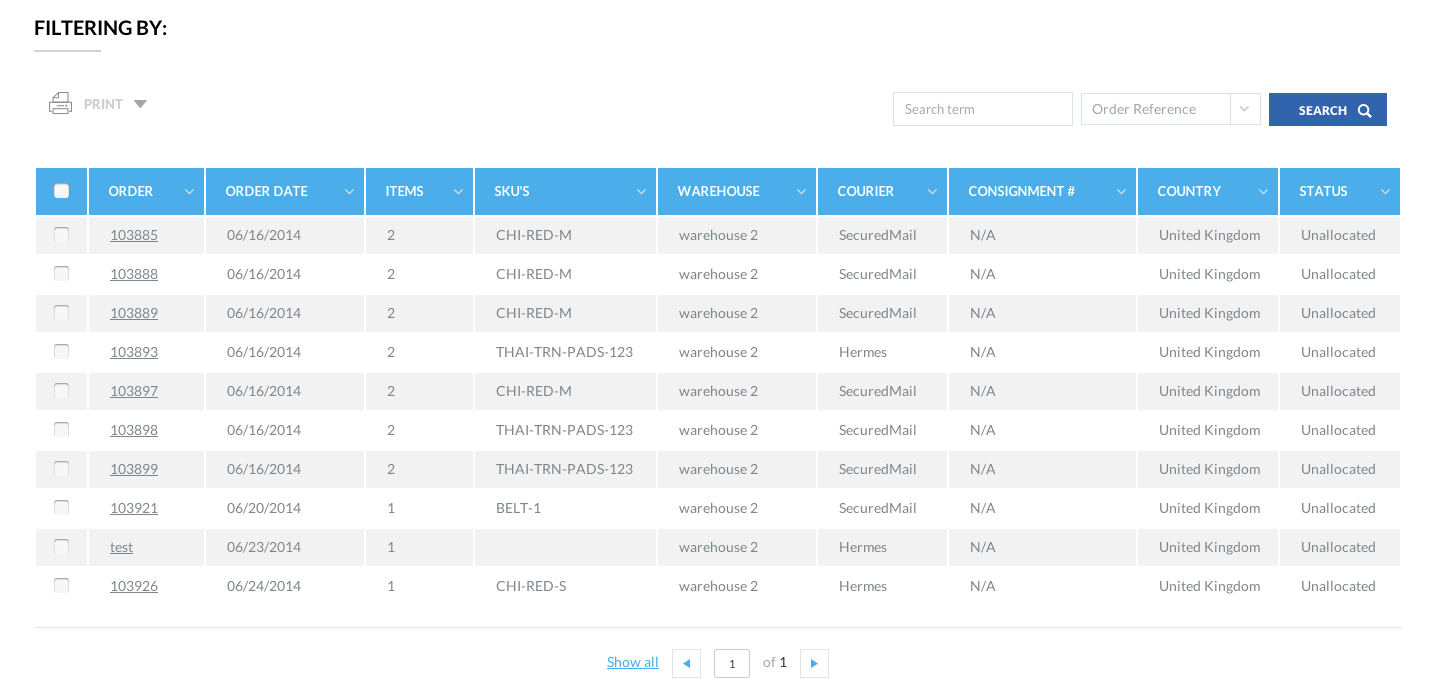 2. You can filter by the different headings to help you refine results.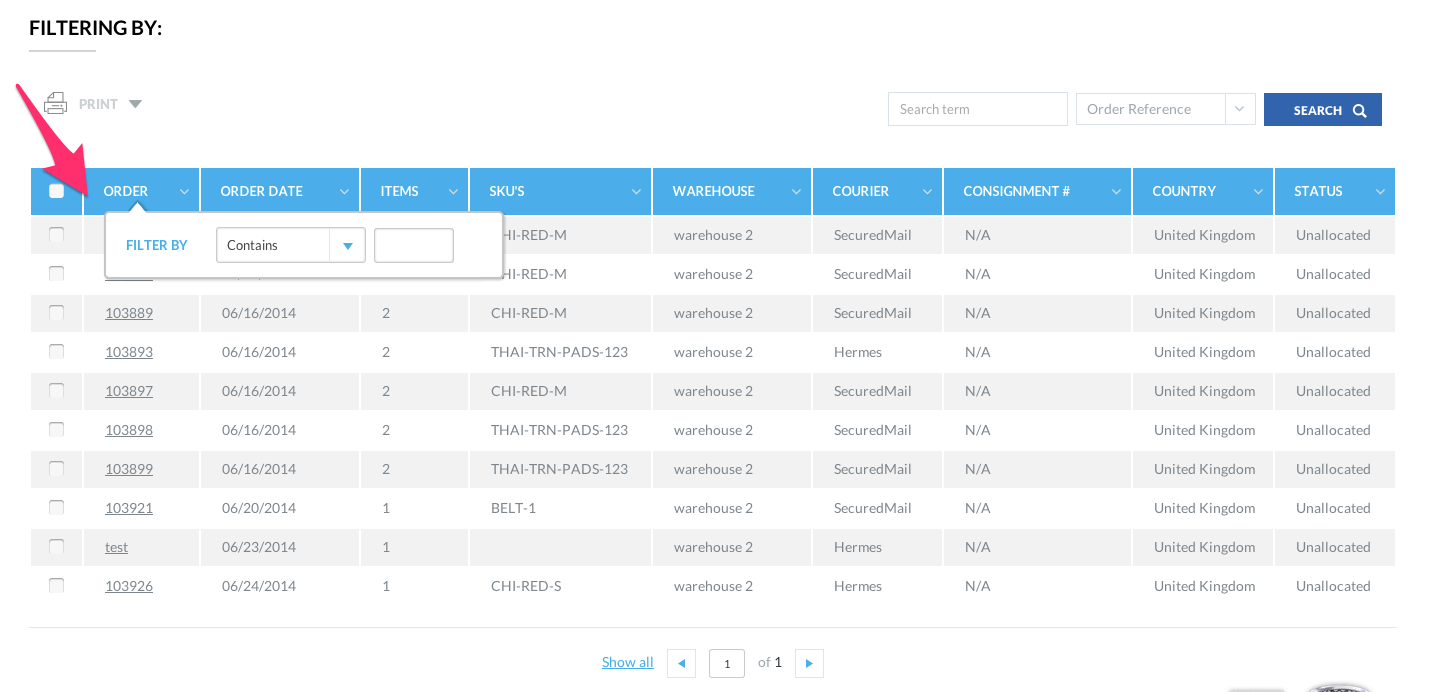 3. You can search using order reference or other term as you are used to by selecting here:
4. You can now batch print. Simply run your filter or search and select all of the shipments you need to print, and select "Print"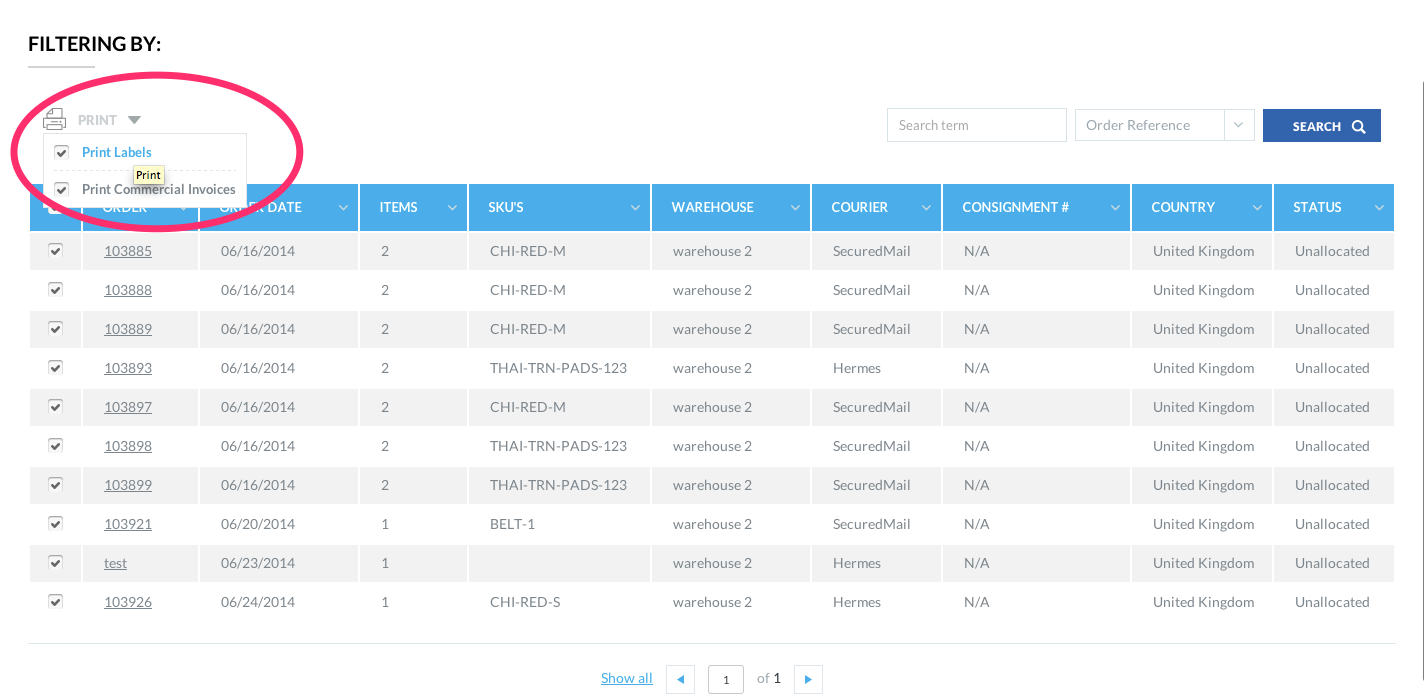 If you have any questions, please let us know by emailing us at support@scurri.co.uk