Printing your order in Scurri enables you to retrieve labels for your parcels regardless of the carrier you are using. 
Once you have logged into your account simply follow the 3 steps below. 
Retrieve your order from the dashboard
Bulk print
Print your order individually
Step 1. When you select the Ready to Print status your orders will be displayed
Step 2. Tick the box next to the orders you want to print and select Print from the drop down menu and then Apply
Step 3. Move the mouse over your order and the option to Print, Edit or Cancel will appear. Select Print.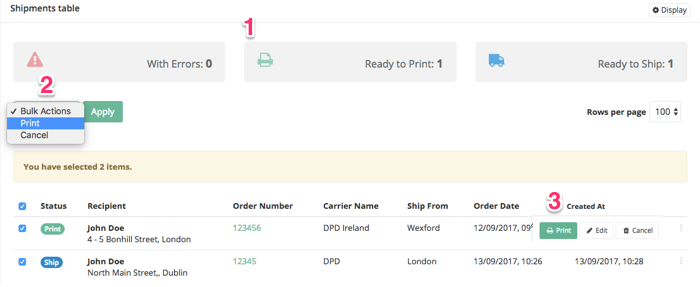 A new window will open and your label will be available to print. 
*Ensure the order you want to print is in the Ready to Print status. If it is in the Error Status click here. 
If you have any questions please contact support@scurri.com