All you need to do to get Scurri to work with your Brightpearl account is to enable us in your Brightpearl app store. 
1. Log in to your Brightpearl Store.
2. Click "App Store"

3. Scroll down and click "Turn on Scurri" When you do, it will appear like this: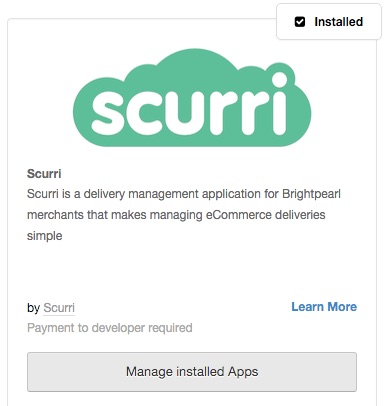 That's it, as soon as you press that button, Scurri will receive the information.  
Please contact us for more information at support@scurri.com