Scurri uses a CSV Import Wizard to help you import a wide variety of files from various systems 
To use the CSV import wizard, simply follow the below steps.
1. Select "Shipments" and then "Create" from the menu bar on the left.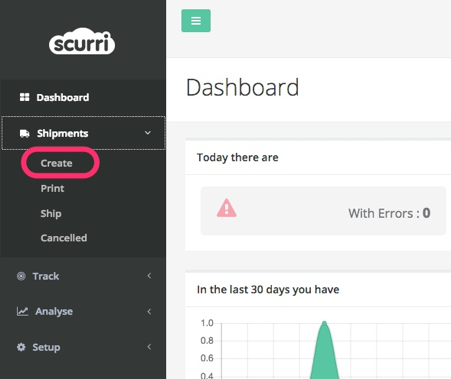 2. Then click "Import CSV file" on the top right of the page.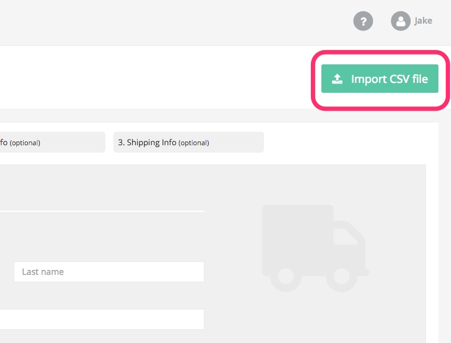 3. The first time you use the CSV Wizard you will need to set up a profile. You can import using a profile as many times as you like. If you use multiple types of CSV files to import, you will need to set up a profile for each.
To do this, click "Create New Profile" on the top right of the page.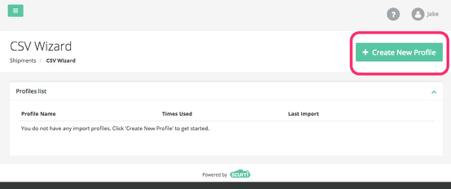 4. Click "Browse" and then select the file you want to import. Once you have chosen the correct file, click "Import".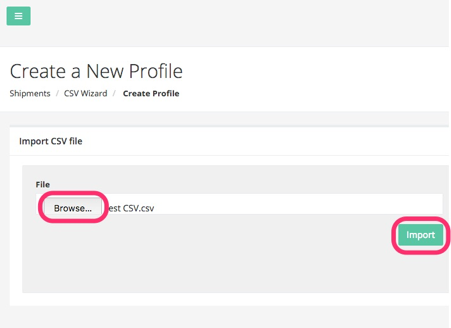 5. The Column mapping page will then open and you will see the fields in the CSV file. From here, you can rename the profile and map the fields from the CSV file to the fields in Scurri.
To map the fields you simply need to select the corresponding Scurri field from the drop-down box at the top of each column.
Any field in the CSV file that you do not select a corresponding Scurri field for will not be imported.
(In my example I used a CSV file which only had the headers included, and no customer data. It may help you if you have a few orders in the file so that you can see what data goes into what field in the CSV as you are mapping it)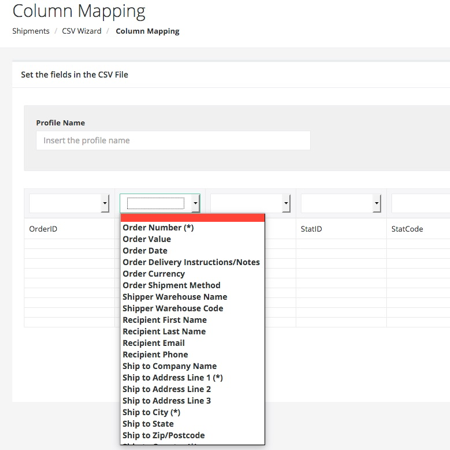 6. Once you have selected the fields you want to import into Scurri, click "Save Profile" on the bottom right of the page.
There are some mandatory fields in the CSV profile; Ship to Country, Order Number, Ship to Address Line 1, Ship to City, Recipient Last Name.
If you do not have any of these selected, you will not be allowed to save the profile and an error message will be shown telling you what fields you are missing.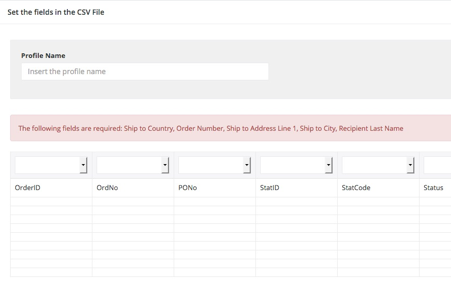 7. You will now see your new profile in the Profiles list. From here you can choose to import a CSV file using this profile, edit the profile, or delete it.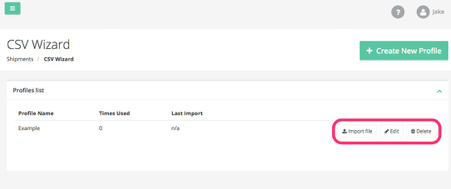 You can create as many profiles as you need to match the different channels you may need.
Should you have any questions, please let us know by contacting us at support@scurri.co.uk