Scurri uses a CSV Import Wizard to help you import a wide variety of files from various systems 
To use the CSV import wizard, simply follow these steps. 
1. Login to Scurri 
2. Select "Create" and then "Import Shipments" from the drop down.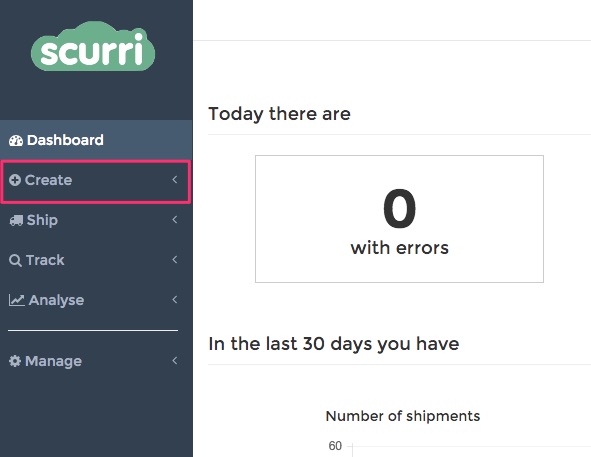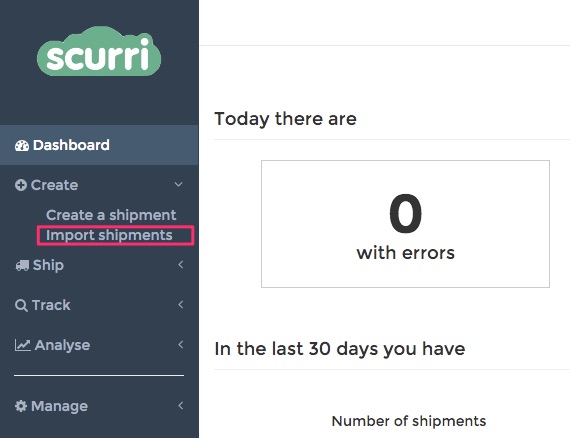 3. The first time you use it you will need to set up a profile. This is only required when you set up a new CSV profile, once saved you can use the same profile for uploading CSV files of that type. 

4. Now choose the CSV file you want to import, by clicking "Choose File" and searching for the specific file and then clicking "import". 
5. Once you have chosen the file, simply select Import. 
6. The page will open into a series of columns which you now need to map the fields of your CSV to. You can choose which one to map to by simply clicking the header and a list of fields will appear. 

7. Do this for as many of the columns as possible, and make sure to save your profile a name that will match the CSV import style. e.g. Amazon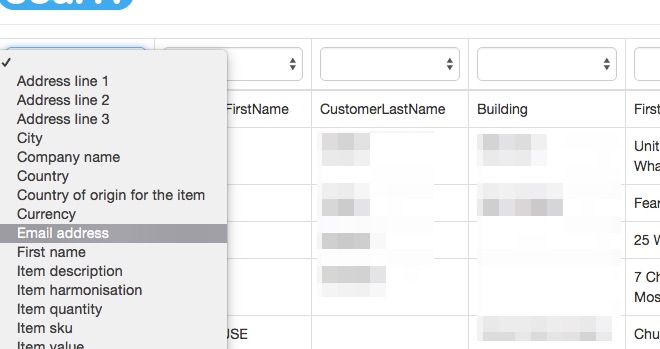 8. Once you have selected all the columns, select "Verify and Save" - If any of the mandatory fields are missing, you will see a message like this. Selecting "OK" allows you to go back. Simply fix the missing field and select "Verify and Save" again. 

9. Once you have successfully saved your new profile. You can then use your new profile to upload CSV's of that type. 

You can create as many profiles as you need to match the different channels you may need. 
1. You can now use this profile each time you are importing a file of the same format. 
2. You can edit the configuration by clicking on this button
3. You can delete a profile by clicking "x". 
Should you have any questions, please let us know by contacting us at support@scurri.co.uk